Our promise to you is to always be honest with you about your case, what you qualify for, and the possible risks and outcomes.
Our office takes pride in our ability to communicate with our clients. You call, we answer! We are here for you!
We treat our clients the way we would like to be treated, with respect and compassion. The immigration system is complex, we will help you understand it!
LUIS RUIZ
Attorney Luis Ruiz was born in Jalisco, Mexico but, in search of the "American Dream", his family immigrated to the United States when he was only 2 years old. Mr. Ruiz grew up in Baytown, TX as an undocumented person living in the shadows. Despite being undocumented, he continued his education and in 2010 he graduated from the University of Houston with a bachelor's degree in political science, in 2014 Mr. Ruiz graduated from the University of Houston Law Center, and in November of 2014 he was licensed by The Supreme Court of Texas to practice law. Mr. Ruiz was undocumented until he was a sophomore in college. 
Having been undocumented, Mr. Ruiz knows firsthand the struggles that undocumented people face in this country. He chose to practice immigration law so that he would be able to help his own community, he wanted to bring quality legal representation to people like him, to people like his mother, who gave everything up in her home country just so that Mr. Ruiz could have a chance at a better life. Immigration is such a traumatizing experience, undocumented people leave their entire lives and families behind in search of just a chance, a hope that the American Dream is achievable to them, too.
Attorney Ruiz practices immigration law exclusively. He focuses on family-based immigration cases (I-130's, Adjustment of Status, Consular Process) such as parents, siblings, and children petitioning for each other, self-petitions (VAWA, U-VISA) such as domestic violence survivors and crime victims applying for legal status based on the abuse they have suffered, waivers (I-601's, I-601A's, I-212's), citizenship (N-400's, N-600's), and removal defense cases.
Our mission is to provide our clients with the highest quality of representation and service. We strive to educate and empower those around us by encouraging their participation in the process of attaining a Legal status that best suits their needs.
OUR MISSION
OUR VISION
OUR VALUES
OUR MISSION
Our mission is to provide all of our clients with honest, quality legal representation in their immigration matters, we want to build that trust with every single client, we want to have open communication with every client, and we want to do everything in our power to help every single client.
OUR VISION
OUR VALUES
Our Expert professional law team is always ready to serve you the best solution!
Lency graduated from Houston Community College with an associate's degree in paralegal studies. She has been admitted into the University of Houston-Downtown, where she will pursue a bachelor's degree in political science. Currently, Lency is the administrative assistant to Attorney Ruiz, Lency is passionate about diving deep into the world of immigration law and learning as much as she can so that she can continue helping our clients here at our office. 
Lency is a first time mom and she loves spending her free time with her son and her family
Yesica graduated from the University of Houston with a bachelor's degree in political science and a minor in psychology. She is passionate about helping people through the law and aspires to attend law school in the future. Currently, Yesica is the paralegal for Attorney Ruiz, she is passionate about being able to help the undocumented community with their immigration needs. 
In her free time, Yesica enjoys spending her free time with her children and her family.
Reviews and recomendations of some of the most complicated cases we have won.
"Luis did a great job with my citizenship process. I have hired him to do the immigration process for my parents as well. I highly recommend him!"
"Simply the BEST!!!!! Awesome attorney, very profesional, corteous and words cannot describe how grateful I am for all his help, he helped with my case and everything was resolved in a matter of months, thanks to abogado Luiz Ruiz and his staff!!"
"Very professional and helpful!! If your in need of a good lawyer that will get you what you need. You need to go to Him!! I highly highly recommend him!"
"I had a very difficult case and had gone to several other lawyers but no one had been able to help me. Mr. Ruiz worked hard and was honest through the entire process. Today I received my lawful permanent resident card! Thank you Mr. Ruiz, i definitely recommend him to anyone who needs immigration help."
book your consultation now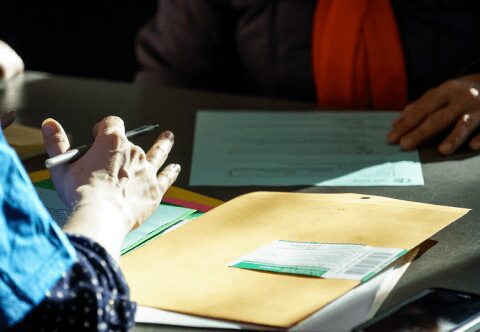 New Public Charge Rule Set to Start on February 24! The Trump administration has the approval of the Supreme Court (5-4) to implement its Public…
Read More »